Introduction
In the Ampio system, there is a possibility of managing multiple heating zones in a building with the use of only one touch panel. The functionality was dubbed "Multizone". The configuration of this functionality is described below.
Configuration
In order to enable the Multizone functionality, a full configuration needs to be performed. 2 modules are required to achieve this - one that controls heating zones and one touch panel.
First, select the module that controls the heating zones (M-RT-s or M-SERV-s in the right configuration).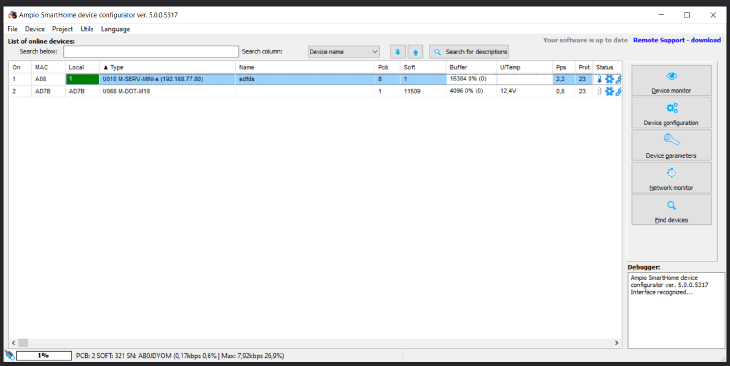 Click to enlarge and open in a new tab.
The heating zone parameters are now to be set in the Device parameters tab. If you wish to control the heating zones through touch panels. it is also advisable to add zone names in the Description field. At the end, send the settings to the device.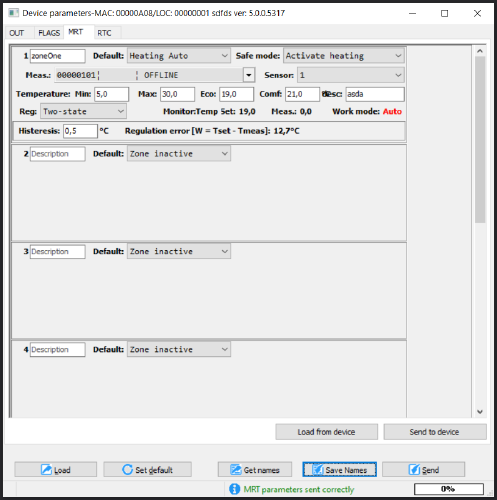 Click to enlarge and open in a new tab.
Next, go to M-DOT's Device parameters.
As one of the displayed elements, set the chosen option related to the Multizone, e.g. Temp. of Multizone controller. The source should be set to the Ampio module, in which zone controls have been established. The value number is a default zone number.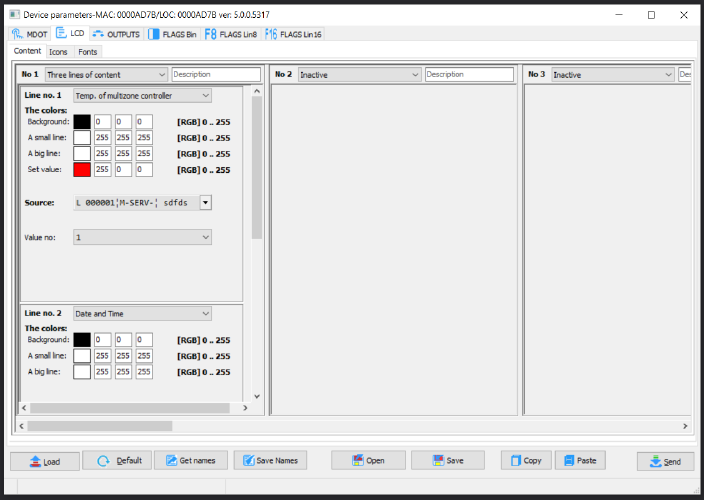 Click to enlarge and open in a new tab.
The next step is to open the M-DOT's Device configurator.
Set up a condition linked to a selected button, which will be used to increment the zone's number (increase the current zone number).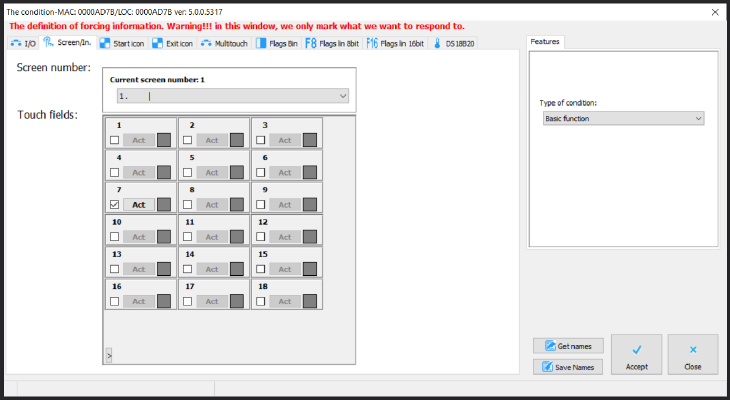 Click to enlarge and open in a new tab.
The condition's function will be changing the zone's number (Increment zone number). It is necessary to provide the number of the display row, in which the Multizone has been set (see: Device parameters). You can choose the zones between which you want to switch over (the Switched zones mask table) and set the time for returning to the default zone.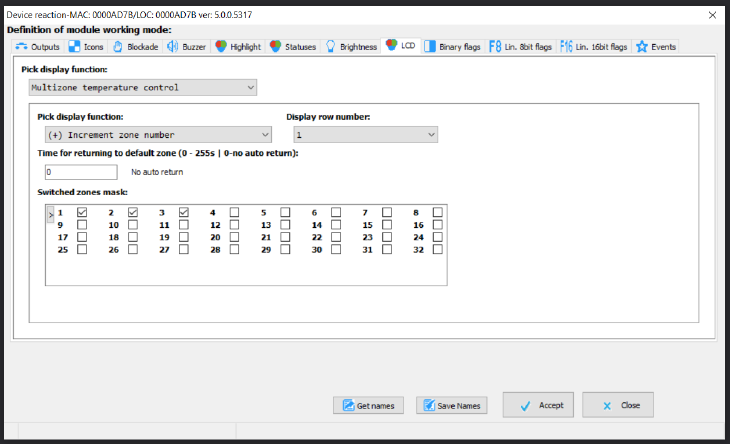 Click to enlarge and open in a new tab.
Then, create another condition to a different M-DOT button and set its reaction to Decrement zone number. This setting will change the set temperature in the current zone. In the condition's function, select Increment zone temperature, set the limit and increment value.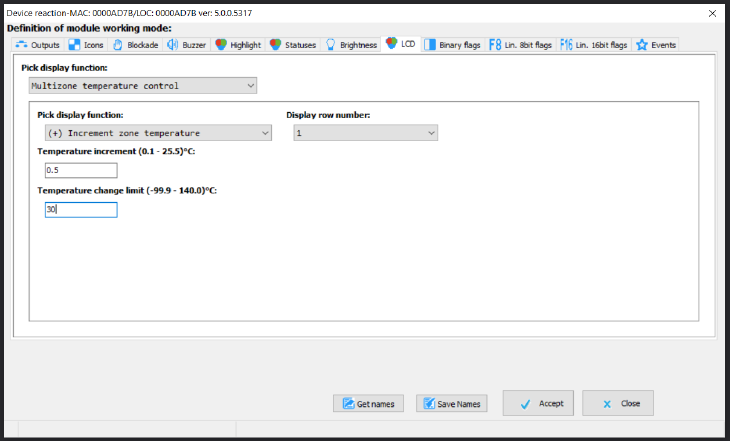 Click to enlarge and open in a new tab.
The last condition assigned to the fourth button will be Decrement zone temperature. All four created conditions can now be sent to the device.
After all the steps described above are completed, you will be able to change the controlled zone number and the set temperature for heating zones in one place - on the M-DOT's screen.