Introduction
If you connect a module that works as a temperature controller (M-RT-s or M-SERV in an appropriate configuration) for a heating zone to the communication bus, you will be able to display not only the current temperature read by the sensor, but also temperature set for the zone.
Configuration
Select the touch panel with an LCD display and go to Device parameters.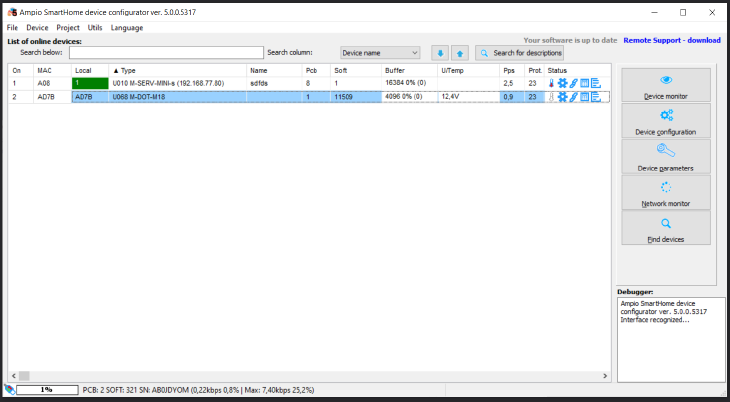 Click to enlarge and open in a new tab.
Open the LCD tab and select the screen type (here, Four icons and content), then provide the following parameters for the small row:
row mode (here: Set temp. mode)
row description (e.g. Set)
source (a module to which the temperature sensor is connected)
sensor number (a module can have more than 1 sensor)
precision (for Ampio sensors, this value must be set to 0.1)
unit (here: 'C)
Next, set the following details for the big row:
row mode (tu: Hour)
source (a module with the heating zone's settings)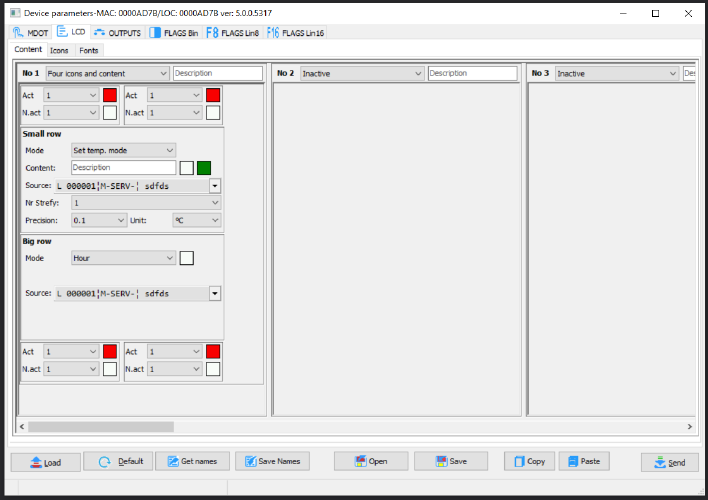 Click to enlarge and open in a new tab.
Submit the parameters by clicking Send. From this moment on, information from the bus about the set and current temperatures will be displayed on the LCD screen.